---
Who We Are

Congregation Zera Abraham is well defined by its byline: Warm and Authentic Torah Living for Over a Century. It is a Shul- strongly Torah oriented, and a community of Torah Living. With vibrant minyanim, excellent shiurim and exciting programs, the Shul continues, year after year, one century through another, to provide enjoyable Yiddishkeit and opportunities for continued personal and collective growth, all while maintaining its age old authenticity.

Our History
Torah Judaism arrived in Colorado well over 130 years ago, and Congregation Zera Abraham was the first traditional synagogue founded on Denver's west side. It was originally organized in 1887 by  Russian immigrant members of the failed Jewish agricultural colony at Cotopaxi. Although the colonist's agricultural pursuits were unsuccessful, Jewish traditions thrived at Cotopaxi, and their first request from the Hebrew Immigrant Aid Society, which had sponsored the colony, was for a Sefer Torah.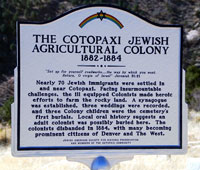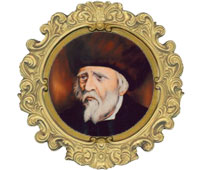 Among the colony's early leaders were members of the Altman, Grimes, Prezant, Shames, and Milstein families, some of whom were signers on the original deed for Zera Abraham. Ed (Yudel) Grimes served as the first Zera Abraham president and Mechoel Solomon as secretary. Grimes also served as the first president, in 1918, of the Moshev Zhekanim Society to aid the elderly, which evolved into Beth Israel Hospital and Home for the Aged.  Zera Abraham was organized in the home of Moshe J. Altman at 2056 Grand Avenue, which was later known as West Colfax Avenue and incorporated on August 30, 1889. Zera Abraham was named in honor of the Trisker Maggid, who had been a respected figure in the region in Europe from which many of the shul's founders hailed.
The Chevra Shas of Denver was established in 1893, by Rabbi Shaul Baer Milstein It was one of the earliest known established Chevra Shas in America. According to the by-laws each member had to pay a monthly 10 cents fee to join. Each member had to accept upon himself to complete their learning portion. In the event a member was not able to complete his assigned portion, that individual was obligated to pay a fine to the Chevra Shas.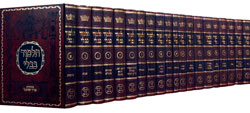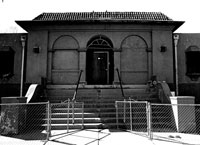 The first Zera Abraham building was built in 1901 on the Platte River. The first Rav at Zera Abraham was Rabbi David Radinsky, who arrived in Denver in 1892 and was a masmid of the Kovno Yeshiva in Lithuania. Among the other illustrious rebbeim in the neighborhood in the early years were Rabbi Elias Hillkowitz, the senior rabbi on the West Side at the turn of the nineteenth century, Rabbi Yehudah Leib Ginsburg, author of the famous Yalkut Yehudah, and Rabbi Ephraim Halpern, who guided Zera Abraham, among other west side congregations in the 1920s.
---
Rabbanim | Congregation Zera Abraham