Nestled in the foothills of the magnificent Rocky Mountains, and boasting vibrant frum Kehillos, with exemplary Torah leadership, schooling, amenities, and economic opportunity
Torah Leadership
Denver is privileged to count its resident "einei ha'eida" among its most prized community resources. Talmidim of Rav Aharon Kotler zt"l, and founders of Yeshiva Toras Chaim and the many institutions that have sprung from it, Rav Kagan and Rav Wasserman make themselves available to the many people seeking their guidance.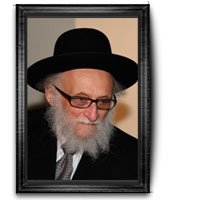 Harav Yisroel Meir Kagan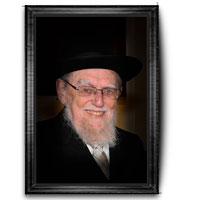 Harav Yitzchok Wasserman
Schooling
Hillel Academy​ (Yeshiva Ketana)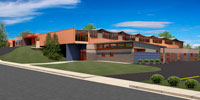 hillelacademyofdenver.com
450 South Hudson Street, Denver, CO 80246 Phone: 303-333-1511
Fax: 303-333-0296
Email :
info@haod.org
● Pre-School through 8​Grade
● Torah U'mesorah Affiliated
● Vibrant staff
● Excellent Kodesh & Chol Curricula
● Established in 1953
---
Beth Jacob High School Denver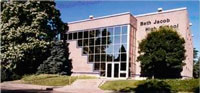 bjhs.org
5100 West 14 ​Avenue, Denver, CO 80204
Phone: 303-893-1333 8200
Email: BethJacob@bjhs.org
● Girl's High School (Grade 9-12)
● Led by the Rabbi Myer Schwab
● Established in 1968
Yeshiva Toras Chaim ​(​Yeshiva Gedola)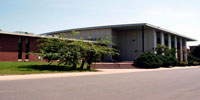 ytcdenver.org
1555 Stuart Street, Denver, CO 80204 Phone: 303-629-8200
Email:
ytcinfo@ytc.edu
● Mesivta and Bais HaMedrash
● Led by the Roshei HaYeshiva, HaRav Yisroel Meir Kagan, and HaRav Yitzchok Wasserman
● Established in 1967
Amenities
Deli / Restaurant​: East Side Kosher Deli
Pizza Store (Cholov Yisroel)
JEDI, Jewish Employment Network
Shatnez ​Checking
Local, nationally recognized Kashrus Organization
Summer camps
Seforim​/ Judaica store
Kiruv ​Organizations:
Kollel:
Location / Opportunities
● Walking distance to M​osdos​ and M​ikva
● 10 minutes from downtown
● 21st ​most populous U.S. city
● 18​th largest metro economy in the U.S.($157.6 billion in 2010)
● Ranked 5​th​ "Healthiest City "byForbes
● Low unemployment (4.1% as of May, 2015 – National Average is 5.5%)
● 9 "Fortune 500" companies
● Ranked 6th ​​on Forbes "Best Cities For Jobs" list(2015)
● Major industries: Aerospace, Telecommunications, Energy Research and Technology
● Neighborhood located on beautiful Sloan's lake with panoramic mountain views
● Very low humidity
● 300+ sunny days a year (that's more than Miami or San Diego!)
● Average daily high temperature ranges from 43 degrees in December to 88 degrees in July
Things to do in Denver
● 20 minutes away from the mountains
● 40 minutes from the closest ski resorts – L​oveland/​A​-Basin,​a little more to Vail/​A​spen/​B​reckenridge/​C​opper/​W​inter Park/​S​teamboat​etc. The list goes on and on.
● World class recreation: S​ki Resorts/​R​afting/​H​iking/​F​ishing/​B​iking/​A​ll things outdoors!